ERASMUS+ 2020-1-DE01-KA203-005668
The Erasmus + project "IncludeHER"(09/2020 – 08/2022) is a new project coordinated by Johannes Gutenberg- University with the duration of two years. The project started on September 1st and focuses on the development digital skills of women with a migration background through continuing/outreach education. Based on gender-specific differences in terms of motivation and engagement with digital technologies, the resources of the project will better equip Higher Education Institutions in all participating countries helping redress the gender imbalance in the digital sphere and empower female migrants to attain higher levels of digital competence. The result of the project is, on the one hand, the development of an open access online course for migrant women, which should help them to promote their digital skills in a pleasant and effective environment. On the other hand, a new cooperation network is to be created for the project partners. "IncludeHER" is a project funded by the European Commission with partners from Belgium, Ireland, Great Britain, Greece and Portugal.
Participants Forum
As part of our Include HER project we organized an insightful participants forum with migrant women from 13 different countries. During the online workshop we talked about digital skills, the migrant women's experience with them and about the effects of Covid-19 concerning the work situation: Important impulses for the design of the project's tools and resources to empower migrant women to improve their digital skills.
Thanks to our participants for the inspiration and the helpful exchange!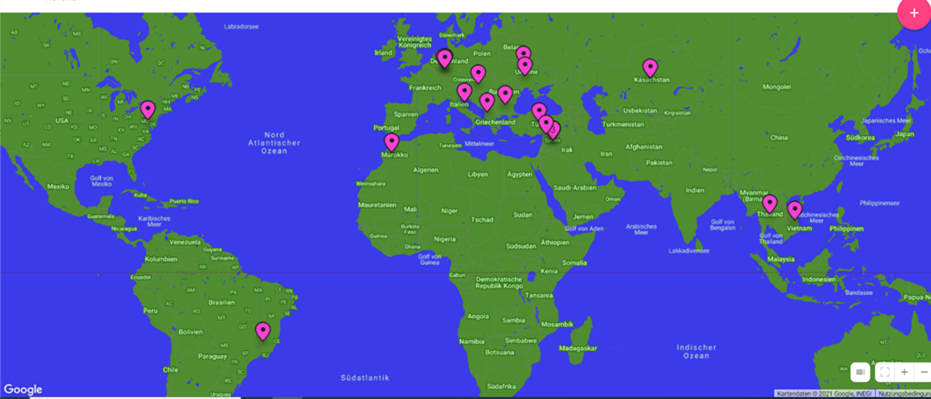 Online Kick-Off Meeting in October 2019
On 27th October 2020 Dr. Beate Hörr, Milena Ivanova and Iris Thimm-Netenjakob took part on the Online Kick-Off-Meeting from the Erasmus+ project IncludeHER. The project partners came from universities and institutions from Belgium, Great Britain, Ireland, Greece and Portugal.
After having been welcomed by the head of the ZWW, Dr. Beate Hörr, the project partners agreed on the joint work packages on the topic of improving digital competences of women with a migration background through further education.
Photo: © ZWW